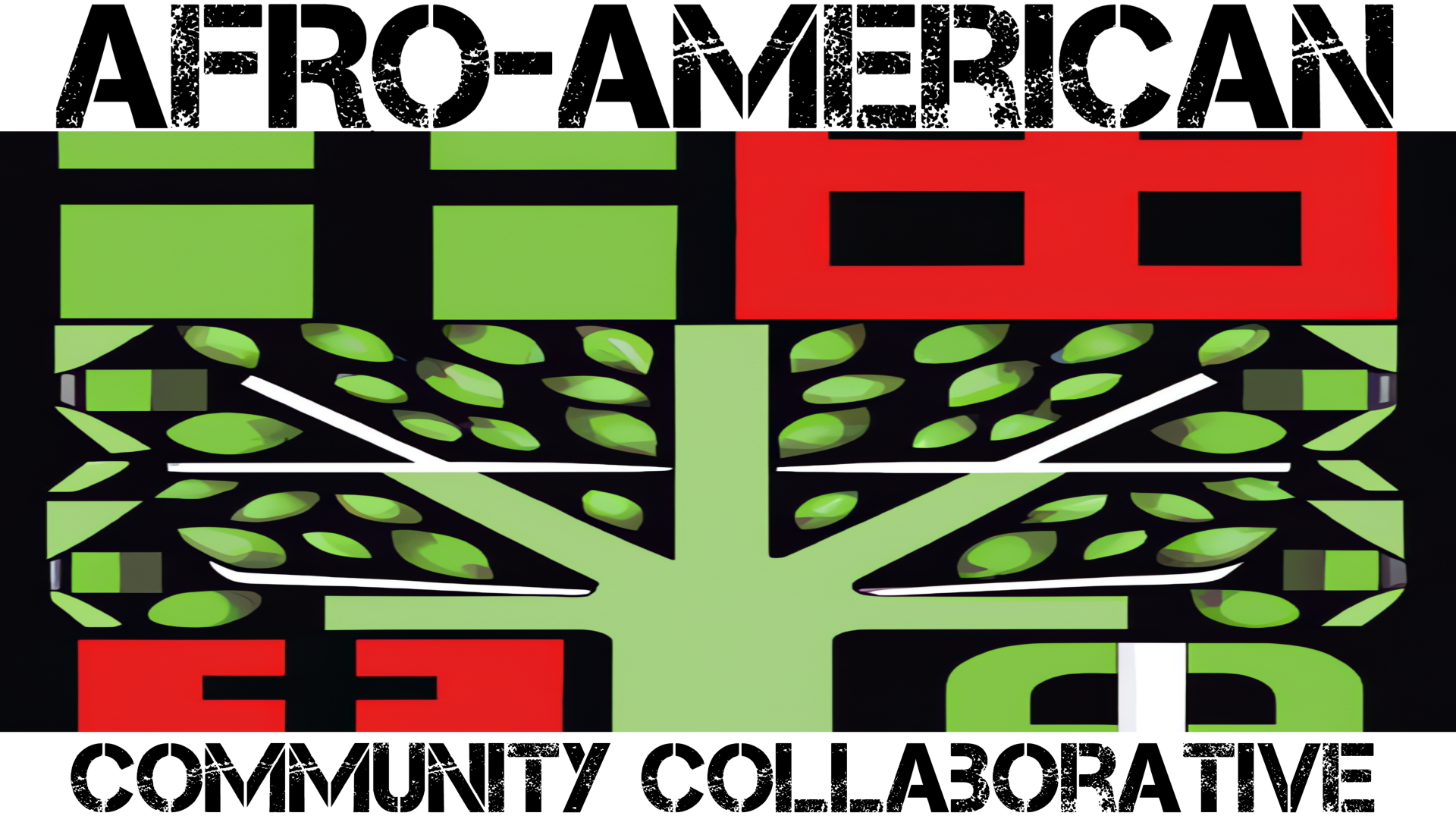 The Afro-American Community Collaborative (AACC) is a group of dedicated individuals working together to bring hope and opportunity to the Greater Lowell area. As a 501(c)(3) charitable nonprofit organization, we are committed to creating strong, vibrant, resilient communities through resource mobilization and advocacy.We strive to ignite a passion and enthusiasm in people to be more active in their neighborhoods. At AACC, we offer a platform for gatherings and activities that draw from the interests of the local population, the organizations and businesses that serve them, and those in a wider region.
We hosted a Black History Month "Black Excellence Gala" on February 4th, 2023, at UTEC from 7:00 PM to 11:00 PM!This evening was a memorable occasion, with various entertaining activities, and a keynote speech from Mayon Mitchell that offered an informative and uplifting perspective on the history of Slavery and the Lowell Mill Culture.
---
We are also celebrated Black History Month with a special flag-raising ceremony.
This event was open to all community members. The flag-raising is a powerful symbol of solidarity and the progress made by Afro-Americans in the United States. As we honor the accomplishments of our past, we look forward to the future with hope and optimism.Let us come together to recognize Black History Month's importance and pledge our commitment to creating a more equitable and just society.The flag-raising ceremony occurred at Lowell City Hall on February 4th, at 11 AM.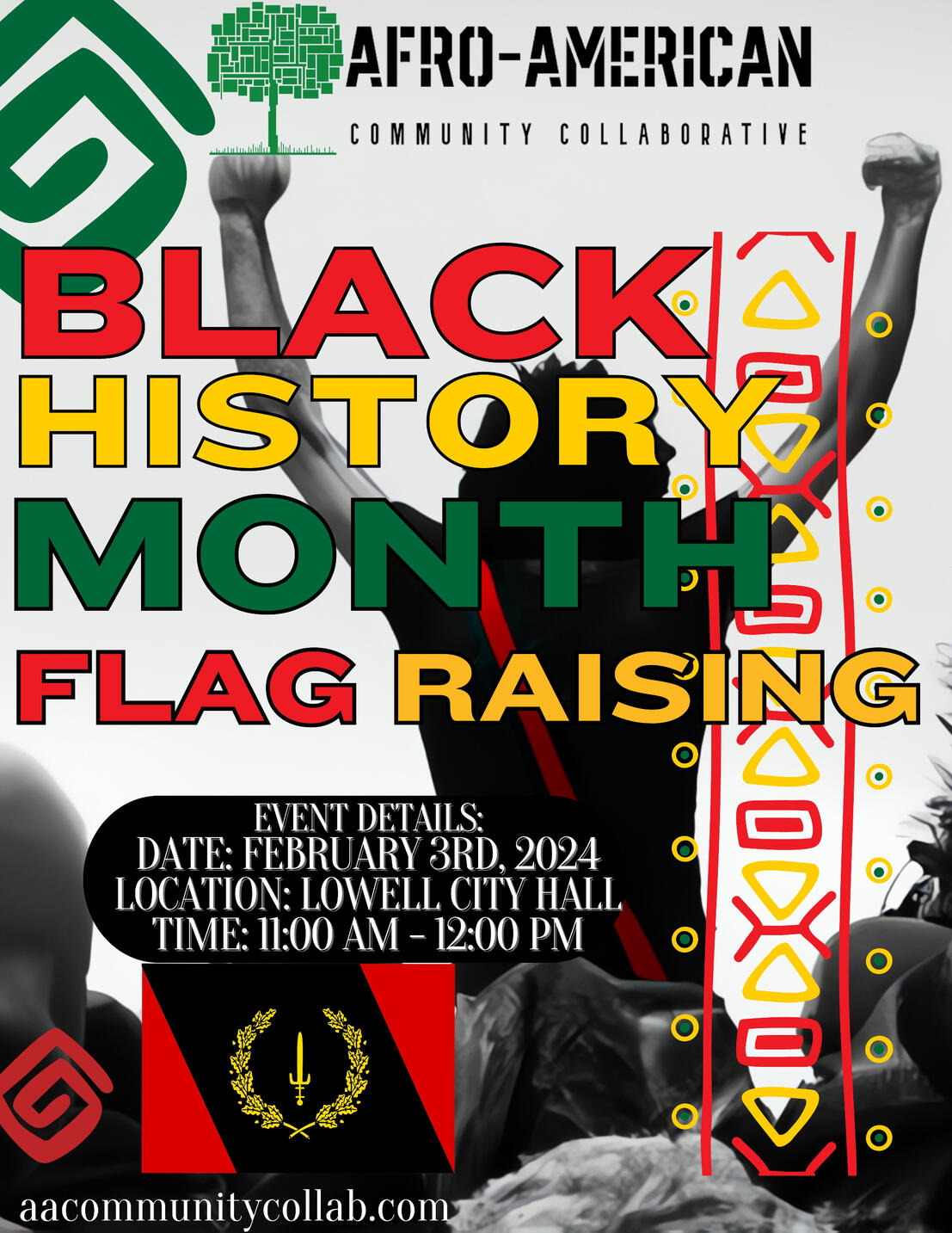 The Afro-American Community Collaborative is a nonprofit, tax-exempt charitable organization under Section 501(c)(3) of the Internal Revenue Code and is a registered Nonprofit Organization in Massachusetts. Donations are tax-deductible as allowed by law.
EIN: 88-1389214
AACC is deeply grateful for the charitable contributions of individuals, corporations, and organizations that are dedicated to supporting our mission. Your kind donation will enable us to continue fulfilling our mission in the local community.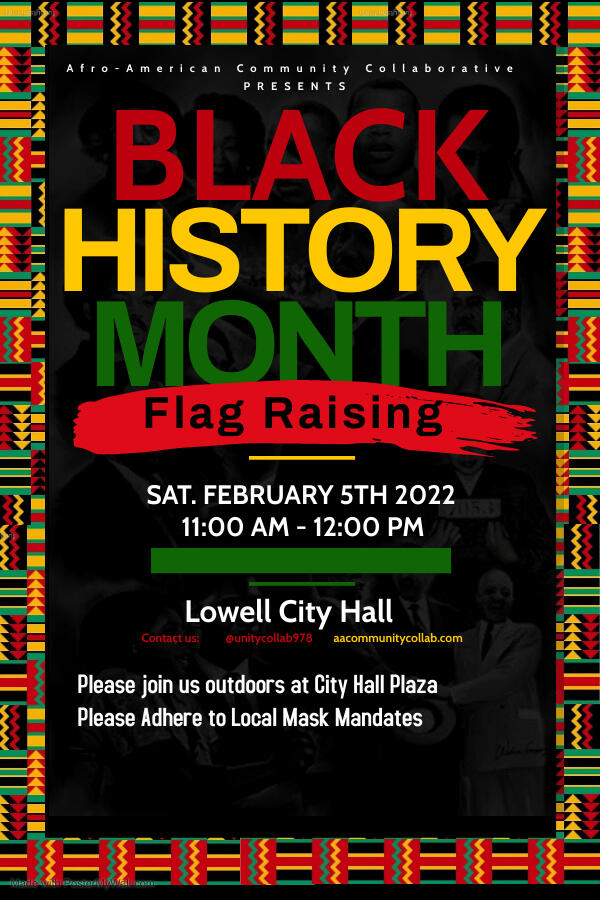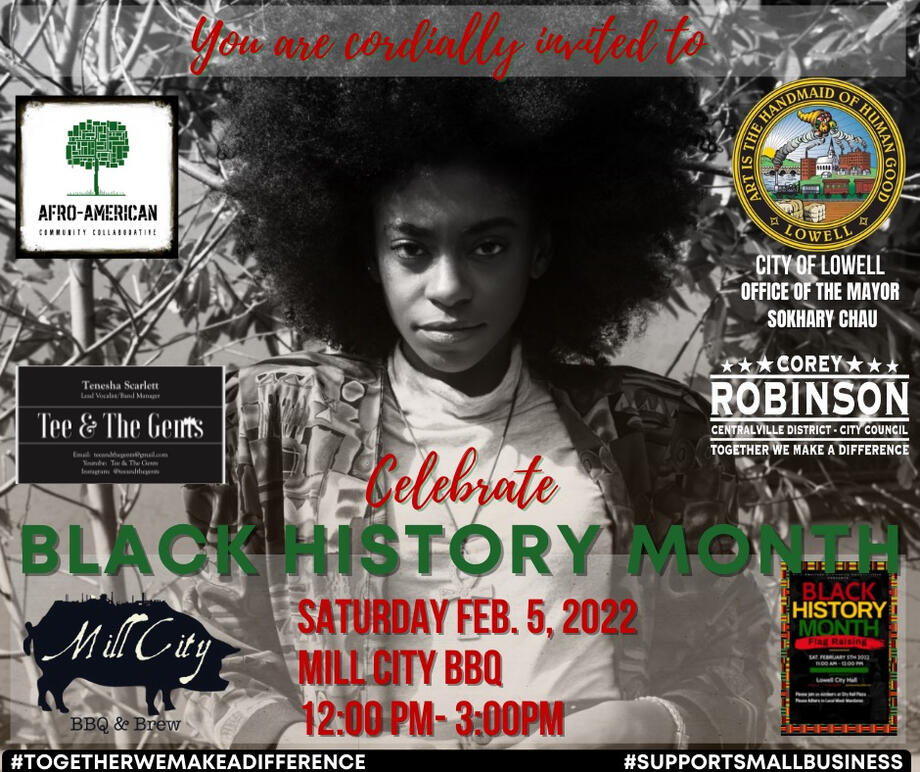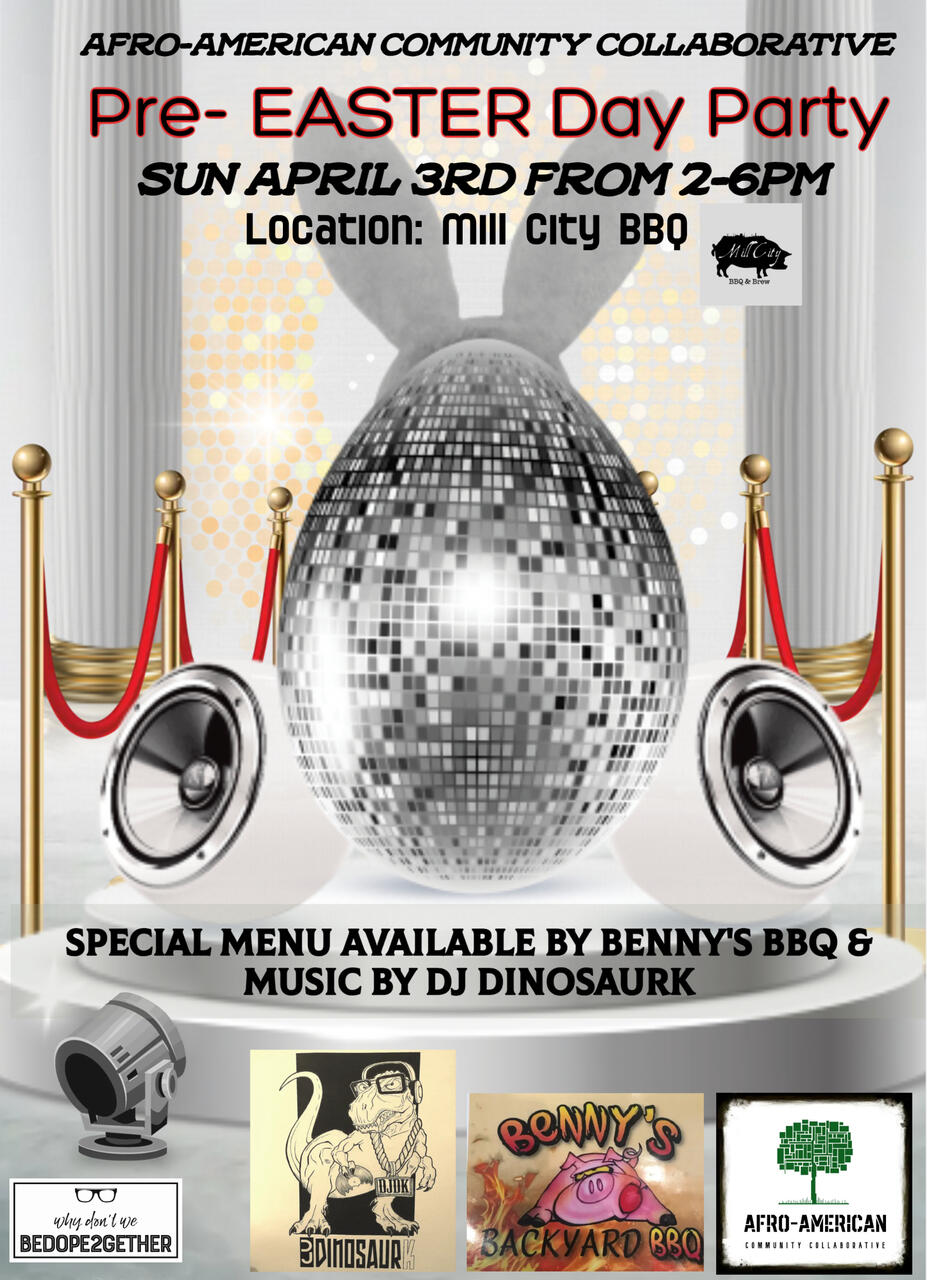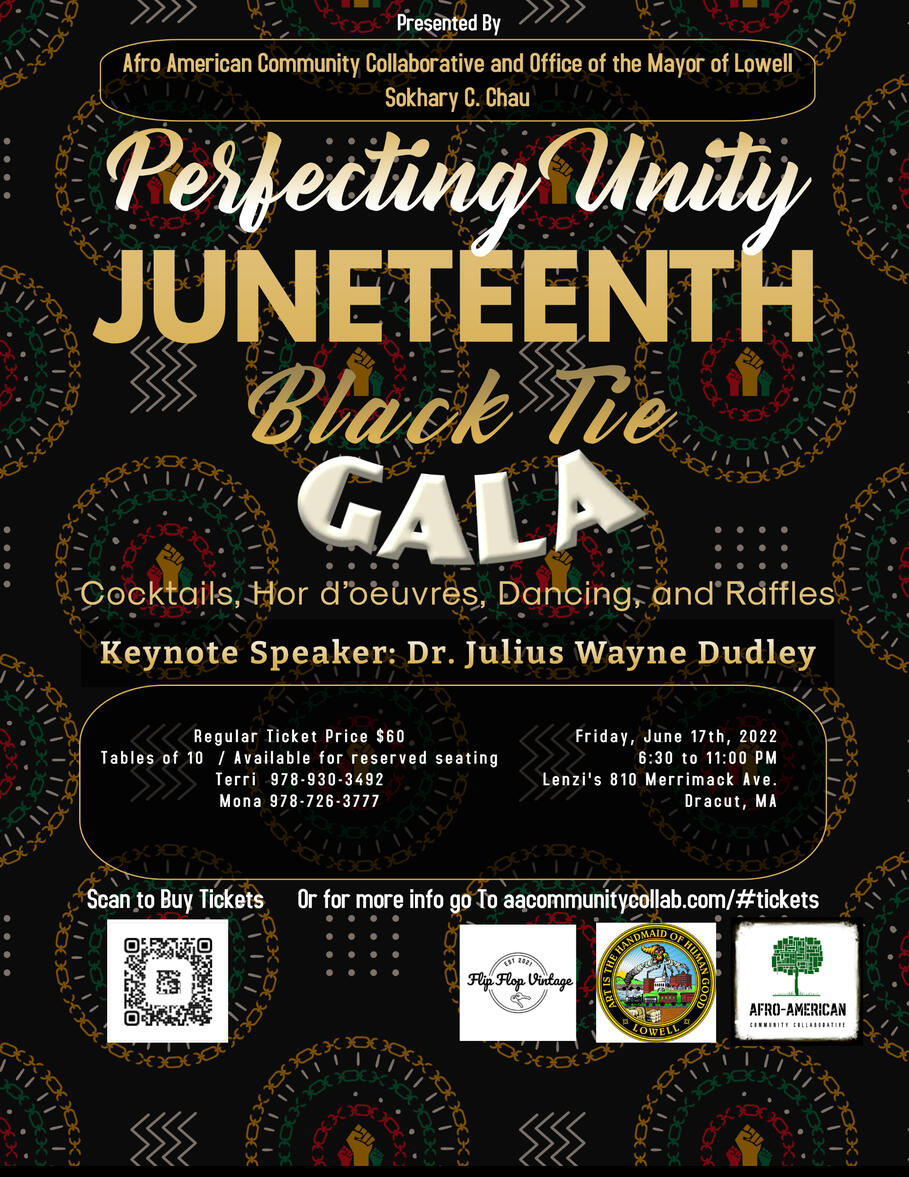 The Afro-American Collaborative Community held our First Annual Juneteenth Black Tie Gala celebrating the community's culture and unity. This event created an environment where everyone was able to network with each other, honor our community's achievements, and have time to be proud of our history, culture, and heritage. 275 people joined us for a night of excellent food, dancing, and entertainment.Our Keynote speaker was Dr. Julius Wayne Dudley, professor emeritus of history at Salem State University. Dr. Dudley has played a pivotal role as a civil rights activist and educator throughout his lifetime. From marching alongside Martin Luther King, Jr. and Congressman Joe Lewis in the 1960s to working with Archbishop Desmond Tutu in post-apartheid South Africa, Dr. Dudley has devoted himself to serving others.Recognizing his tireless work, we honored Dr. Dudley with the Afro-American Community Collaborative Perfecting Unity Award.

In the spirit of community celebration and national recognition, The Afro-American Community Collaborative was excited to announce our 3rd Annual Juneteenth & Father's Day Block Party. The Green @ UTEC provided us with the space where BIPOC-owned vendors, local artists and performers, and community-based organizations showcased their brilliance and celebrated their culture with the community in a fun and safe environment. Our vision was to create a welcoming space for all with 300+ guests. With Free food and snacks for all
This year, the Afro-American Community Collaborative collaborated with community leaders and organizations from the Merrimack Valley to help create a culturally transformative event.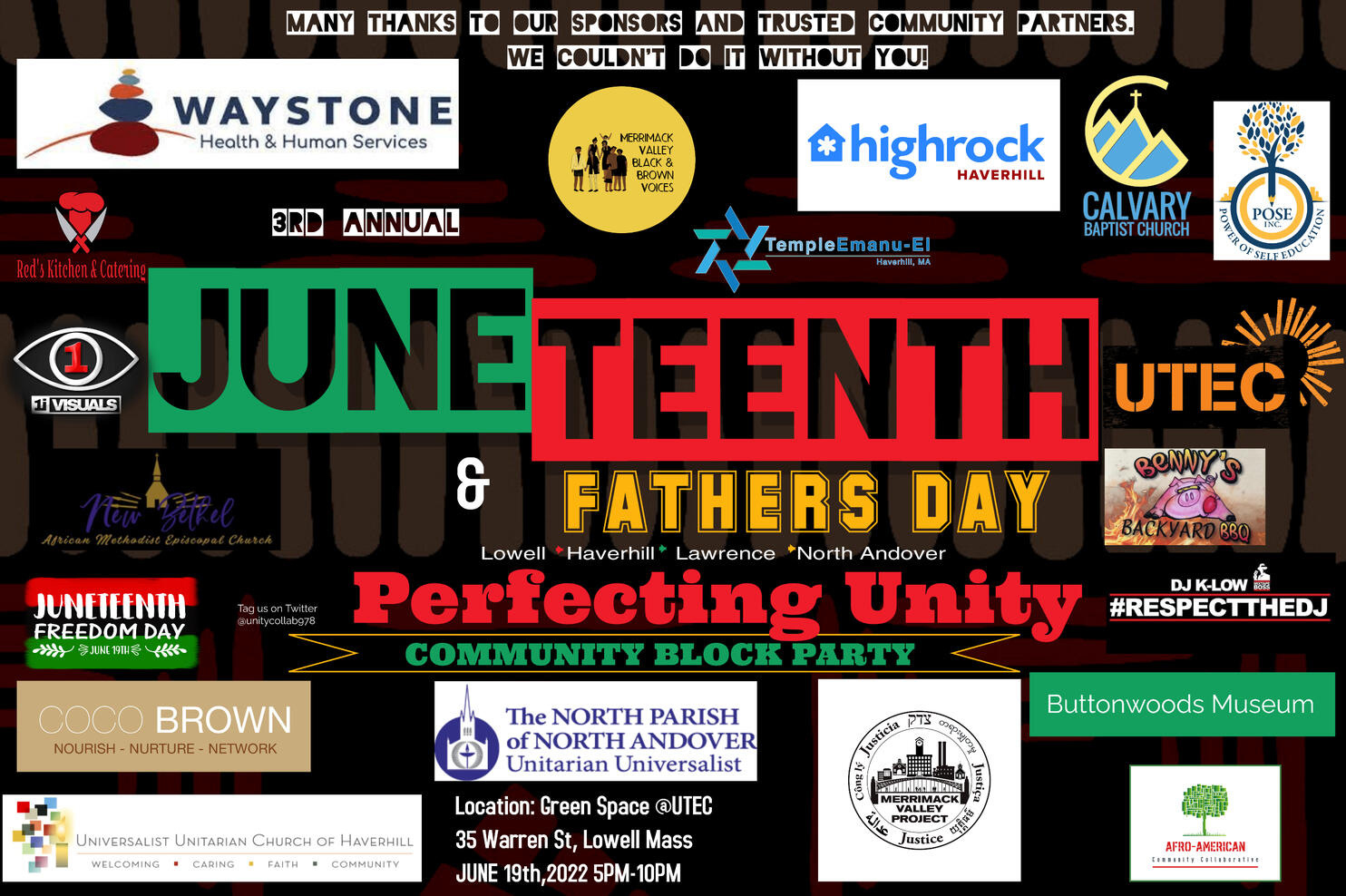 Afro-American Community Collaborative, Lowell Police Youth Services Program, and Merrimack Valley Flag Football collaborated on a free flag football clinic for Lowell youth.Students at the clinic got to meet and talk to former Lowell High School football star John Blake Galvin, who went on to play for Boston College and then the Jets and Vikings in the NFL, and Leon Powe, a former power forward for the Boston Celtics who shared in the team's 2008 championship. Lowell High School Football Coach Shyheim Cullen also attended and spoke to the students.Approximately 60 Lowell youth in grades 5 to 8 participated in the clinic from Aug. 16-18 at Cawley Stadium, with T-shirts, flags, water, snacks, and even a post-clinic BBQ provided.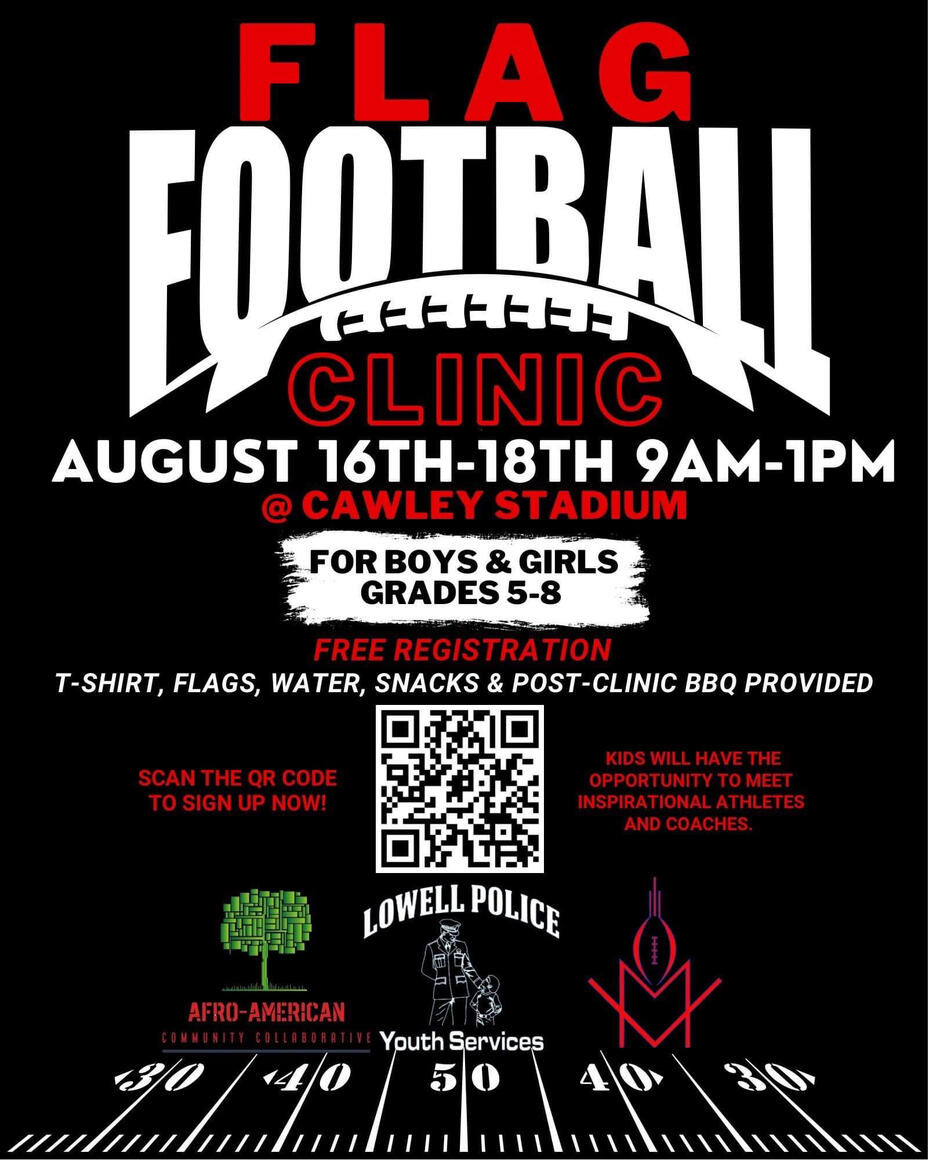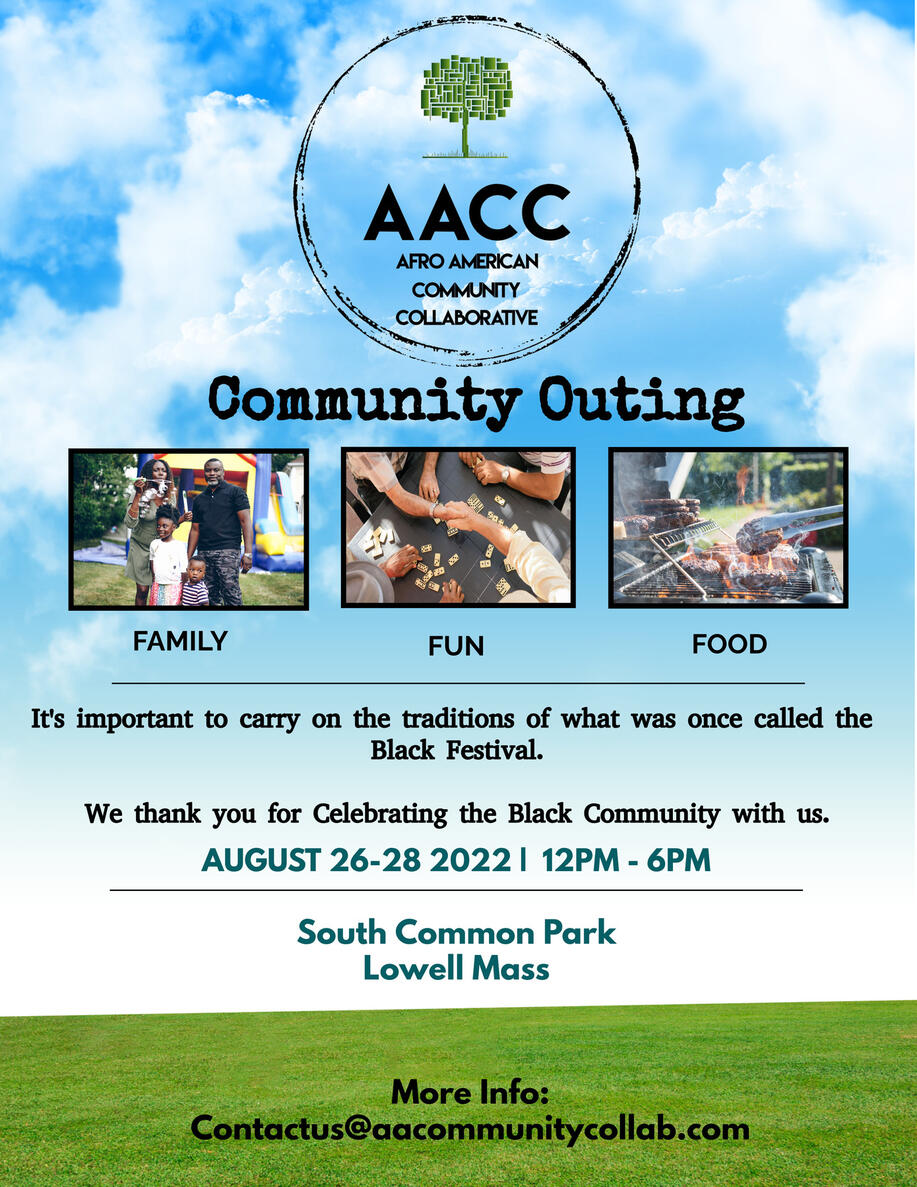 We held talks with residents so they could hear directly from the candidate and learn more about them. This was an opportunity for residents to get to know the candidates and ensure their votes counted.
HolidayFestIn Collaboration with dedicated Community advocates, we celebrated the holidays with 75+ community members.We were able to provide and distribute the following:
- 150 pairs of sneakers and socks
- 40 hats and gloves
- Pics with Santa
- Free Food for all
At the heart of our mission lies the goal of creating a collaborative, inclusive space that celebrates the beauty, diversity, and creativity of Greater Lowell's Black community. By coming together and fostering a spirit of unity, we strive to create a movement of positivity and empower each individual to reach their full potential. We are dedicated to cultivating a respectful environment, affirming and enriching. Our shared histories must be recognized, and our unique perspectives, talents, and skills celebrated. We strive to build a platform together where we can learn, grow, and create a better future. Through collaboration, we can effect change and demonstrate the potency and brilliance of our communities.The Afro-American Community Collaborative is dedicated to using our resources to improve the lives of our community through Five (5) distinct yet interconnected Community Development Concepts: Physical, Financial, Human, Social, and Spiritual.Physical development is essential for a happy and healthy life. It strengthens our bodies and helps to clear our minds, boost our self-esteem, and energize our spirits. Financial development helps to ensure the financial sustainability of a community and the short-term health of its citizens. Human development concentrates on the educational, cultural, and employment opportunities available to the citizens of our community. Social development seeks to create a sense of community and connection, as well as to promote diversity and tolerance. Finally, spiritual development seeks to provide a sense of spiritual and moral guidance and meaning to a community. Together, these five distinct yet interconnected community development concepts form the foundation of a healthy and sustainable community.
Who we are:
The Afro-American Community Collaborative (AACC) is a group of community members who work together to ensure the needs of our community are well-represented and supported.This group works toward one goal: improving the quality of the community by bringing together community leaders and organizations to develop and implement programs that meet the community's needs.We plan social and cultural events that the community can attend. Such as Black History Month Flag Raising, Community Basketball 🏀 Clinics, Juneteenth Community events, MLK and Black Unity Ball, Teen Dances, and our Annual Community Outing, aka "Black Festival."When you Collaborate, you can create genuine interactions with people from different cultures that can expose you to new ideas that are not duplicative with one's own; exchanging ideas in the conversation could result in a novel combination of significant outcomes.
---
Get in touch
To Join our Mailing List
We respect your privacy. We will not share your information under any circumstances.
Thank you
We look forward to collaborating with you!
We extend our heartfelt gratitude to all those who have consistently supported and remained committed to our organization. Your invaluable contributions have played a pivotal role in our achievements, and we deeply appreciate the privilege of collaborating with you. As we move forward, we eagerly anticipate furthering our partnership and reaching new heights of success hand in hand.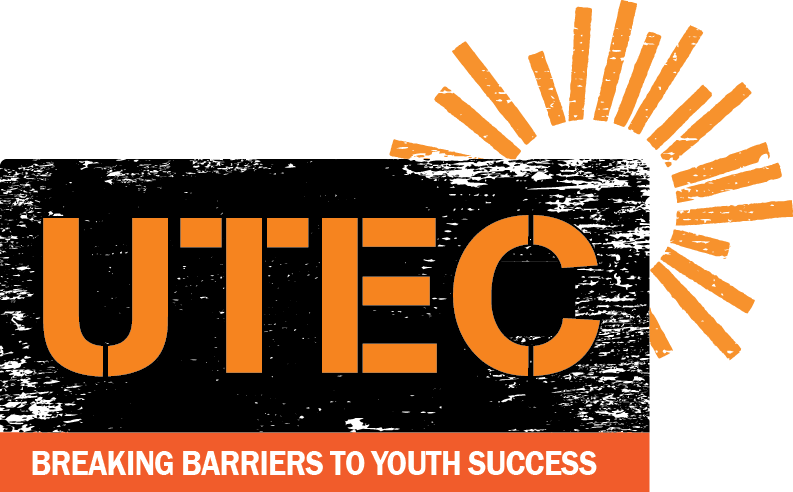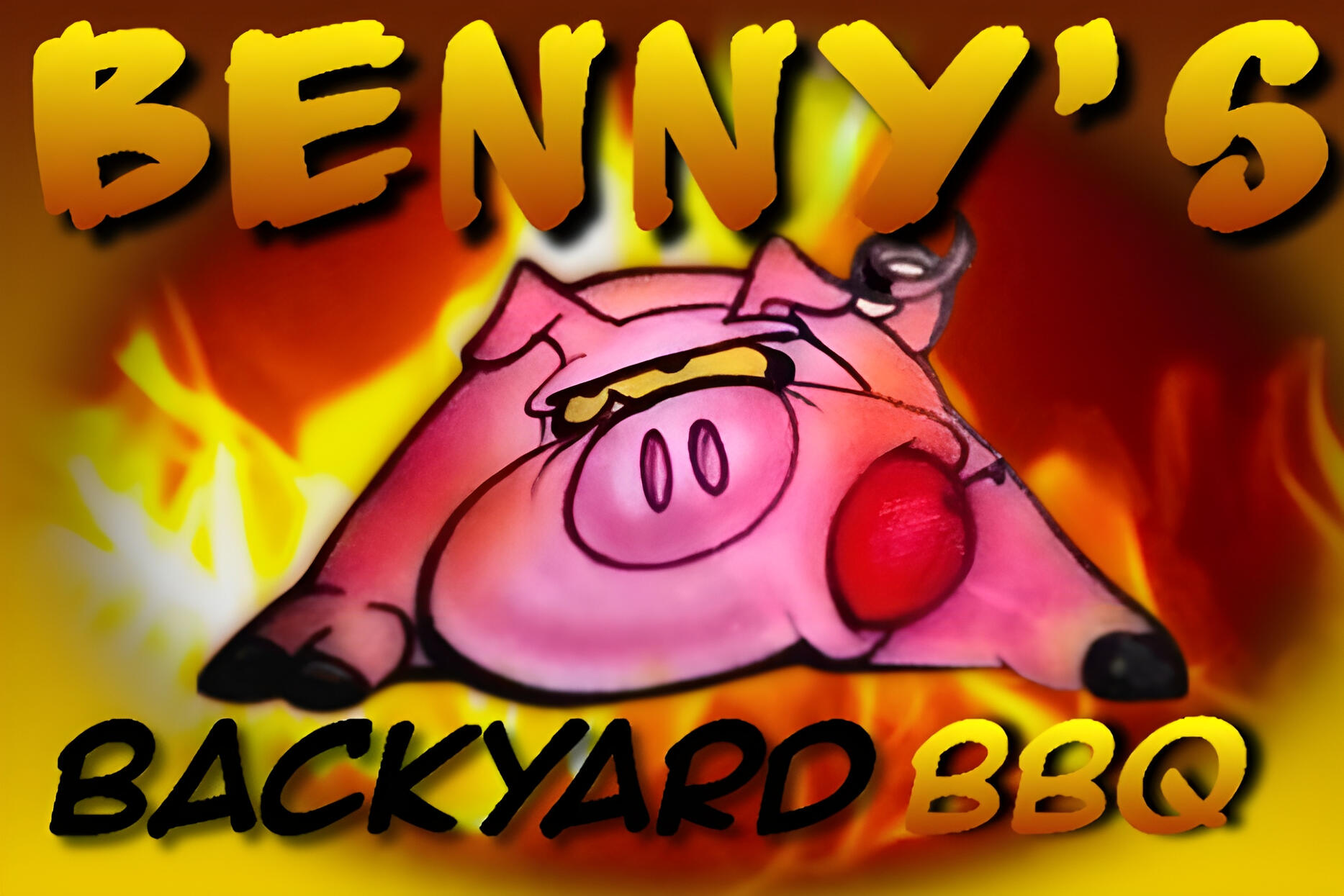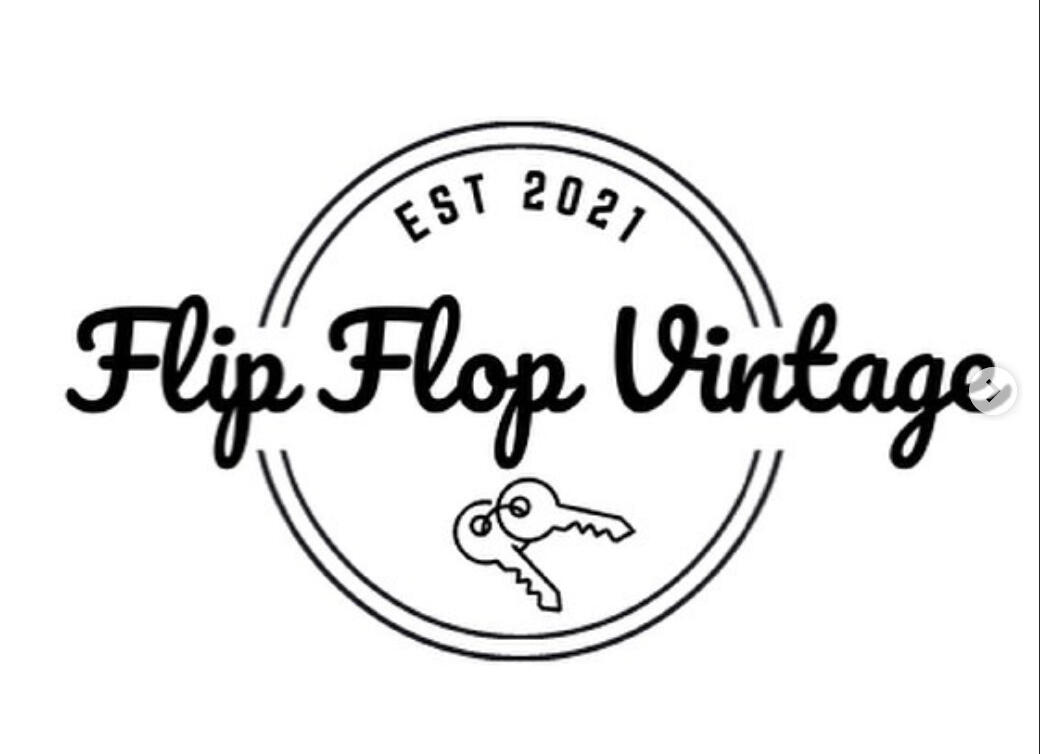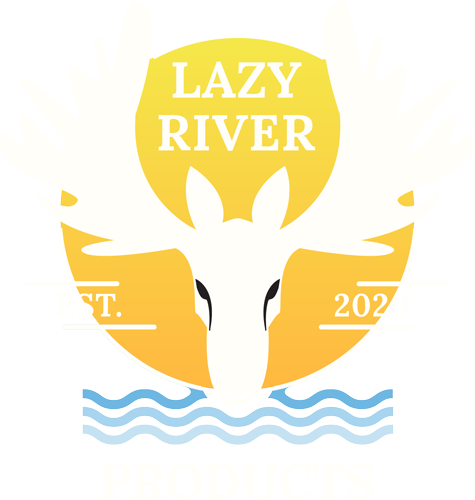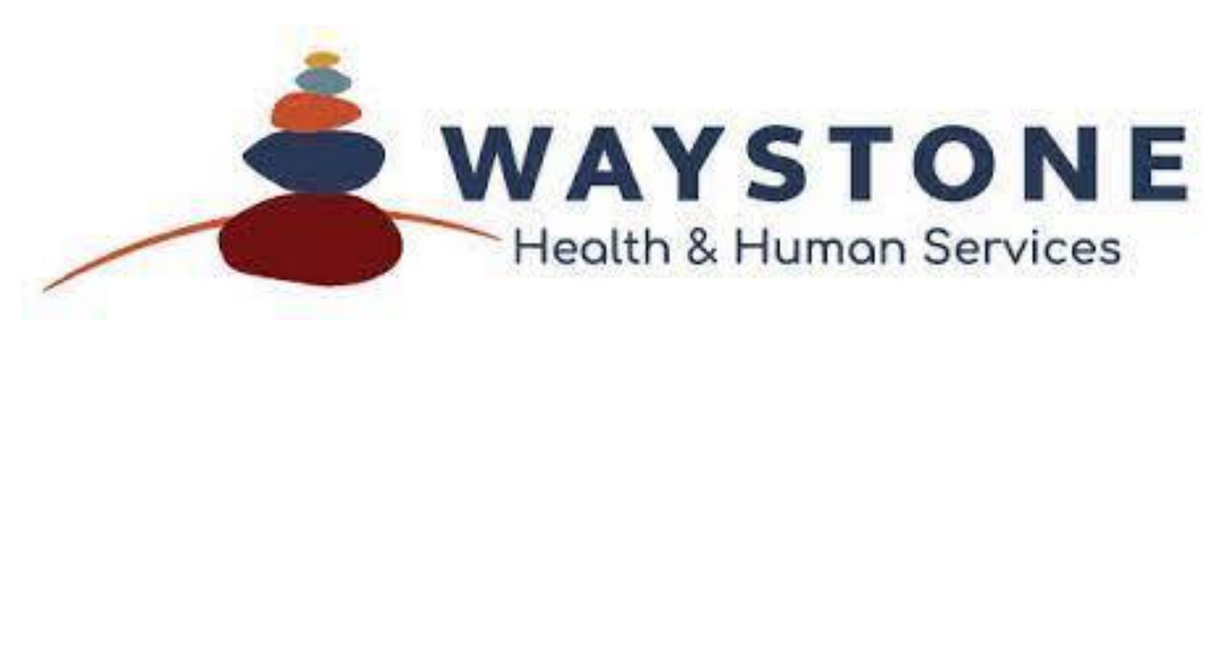 Should you have any questions or wish to explore potential avenues for collaboration, please feel free to reach out to us without hesitation. We are always here to assist you and provide additional information about the exciting opportunities to work together.
All proceeds from these event will go to The Afro-American Community Collaborative, a 501(c)(3) charitable nonprofit organization committed to advancing the welfare of the Black community. Our mission is to create a collaborative, inclusive space that celebrates the beauty, diversity, and creativity of our community while also fostering a spirit of unity and empowerment. We strive to create a movement of positivity that inspires each individual to reach their full potential.Through our programs and initiatives, we seek to address the needs and priorities of our community across five distinct yet interconnected development concepts: Physical, Financial, Human, Social, and Spiritual. By supporting The Afro-American Community Collaborative through your participation in the Juneteenth celebration, you are contributing to our mission and helping us to build a stronger, more connected community.Thank you for considering joining us for this special event and supporting our work. We look forward to celebrating with you!
You're invited to the Afro-American Community Collaborative 2nd Annual Juneteenth Gala on Friday, June 16th, 2023, from 6:00 PM - 12:00 AM at Princeton Station in Chelmsford, MA. Theme: "Breaking Chains, Building Community," honoring Juneteenth and community empowerment.Featuring:
Keynote Speaker: Dennis D. Everett Jr., Co-Founder of Power of Self Education (POSE) Inc.
Raffle and DJ
Formal Attire
Prepare to be inspired at our Gala as we welcome our esteemed keynote speaker, Dennis D. Everett Jr., the Co-Founder of Power of Self Education (POSE) Inc. Through his powerful words and inspiring journey, Dennis will undoubtedly leave a lasting impact on all attendees, motivating us all to strive for personal and community growth like never before.Get ready for an enchanting evening filled with captivating discussions, live entertainment, and a delicious dinner. This is not just an event but a chance to reflect on our shared history, celebrate our progress, and strengthen the bonds that unite us.Let us come together, united in our efforts to build a brighter future for ourselves and our community. Join us, and let's make this a night to remember!#BreakingChainsBuildingCommunity #JuneteenthBall #CommunityEmpowerment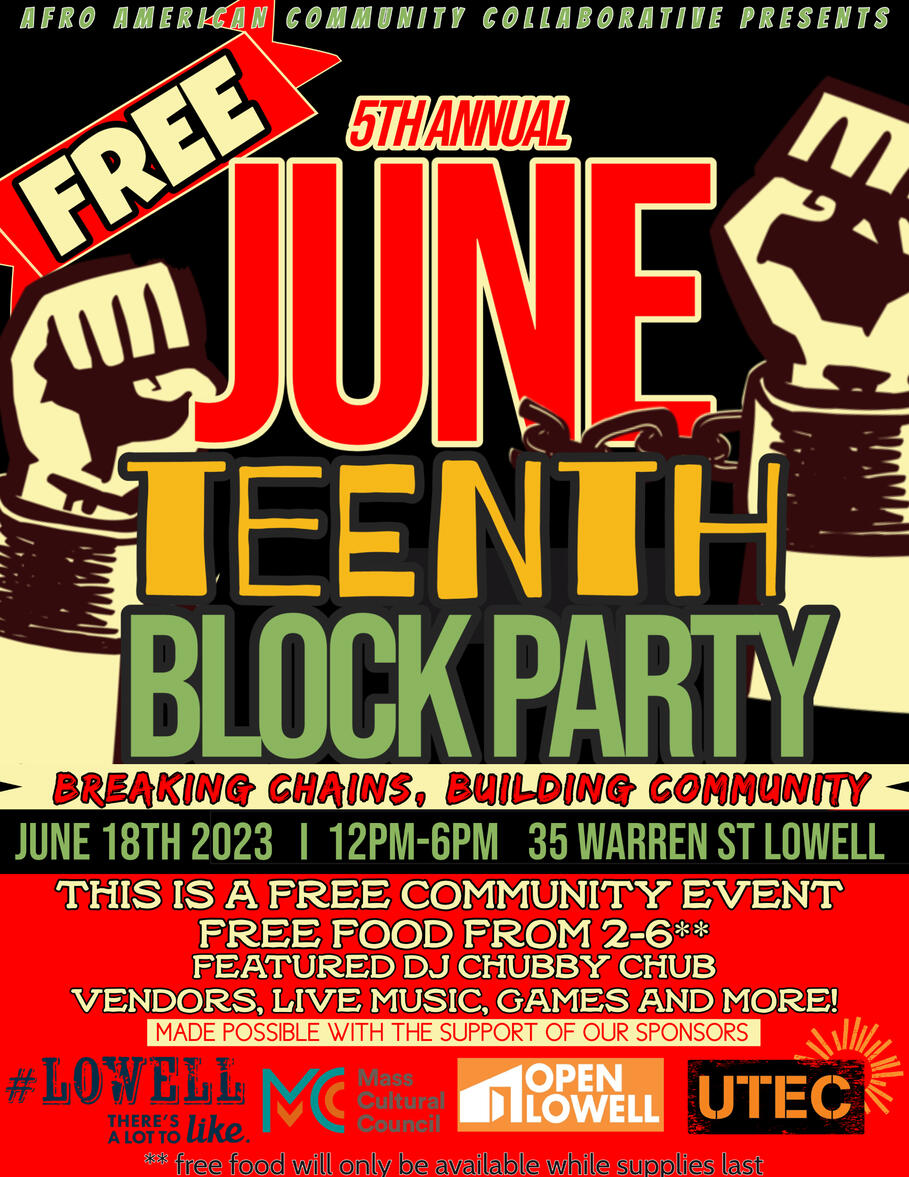 Get ready to join us for an unforgettable Juneteenth celebration! This year, we are taking our event to the next level by bringing in more vendors and activities. Our goal is to create the biggest Juneteenth celebration in the area, and we want you to be a part of it! We invite vendors from all backgrounds to showcase their unique crafts, merchandise, and services that celebrate Black culture and history. Let's come together to honor this important moment in our nation's history and celebrate the rich and diverse contributions of the Black community.We are thrilled to offer you an excellent opportunity to showcase your brand, connect with the community, and be a part of our exciting journey to make this the premier Juneteenth celebration in the region. We welcome all community partners who are interested in sponsoring or collaborating on the event. Your support is crucial to making this event a success and providing a platform for celebrating Black liberation in our community. We are excited to collaborate with local businesses, community organizations, and cultural institutions.