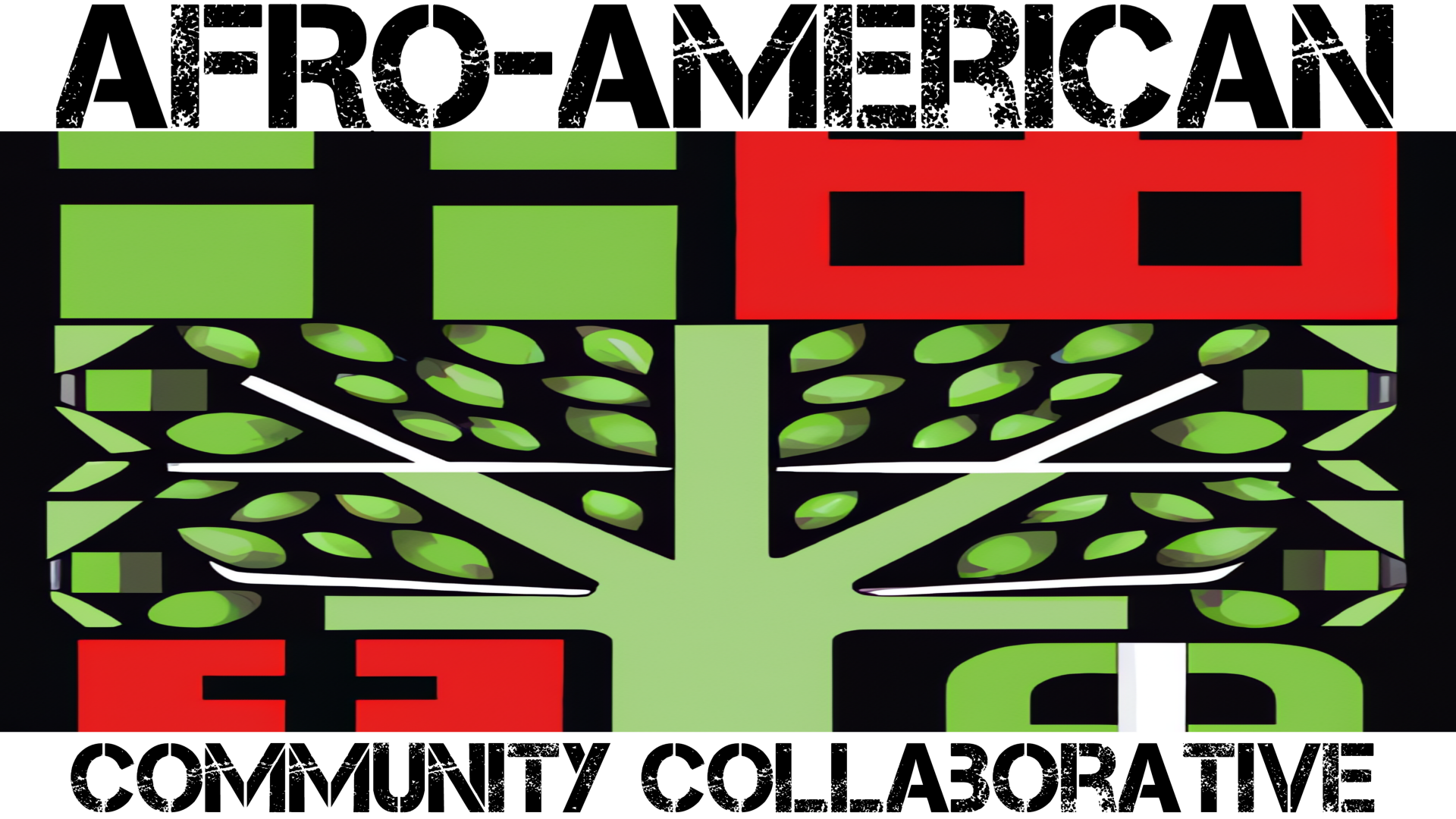 The Afro-American Community Collaborative is a well-respected organization that provides valuable information and resources to help the community prosper.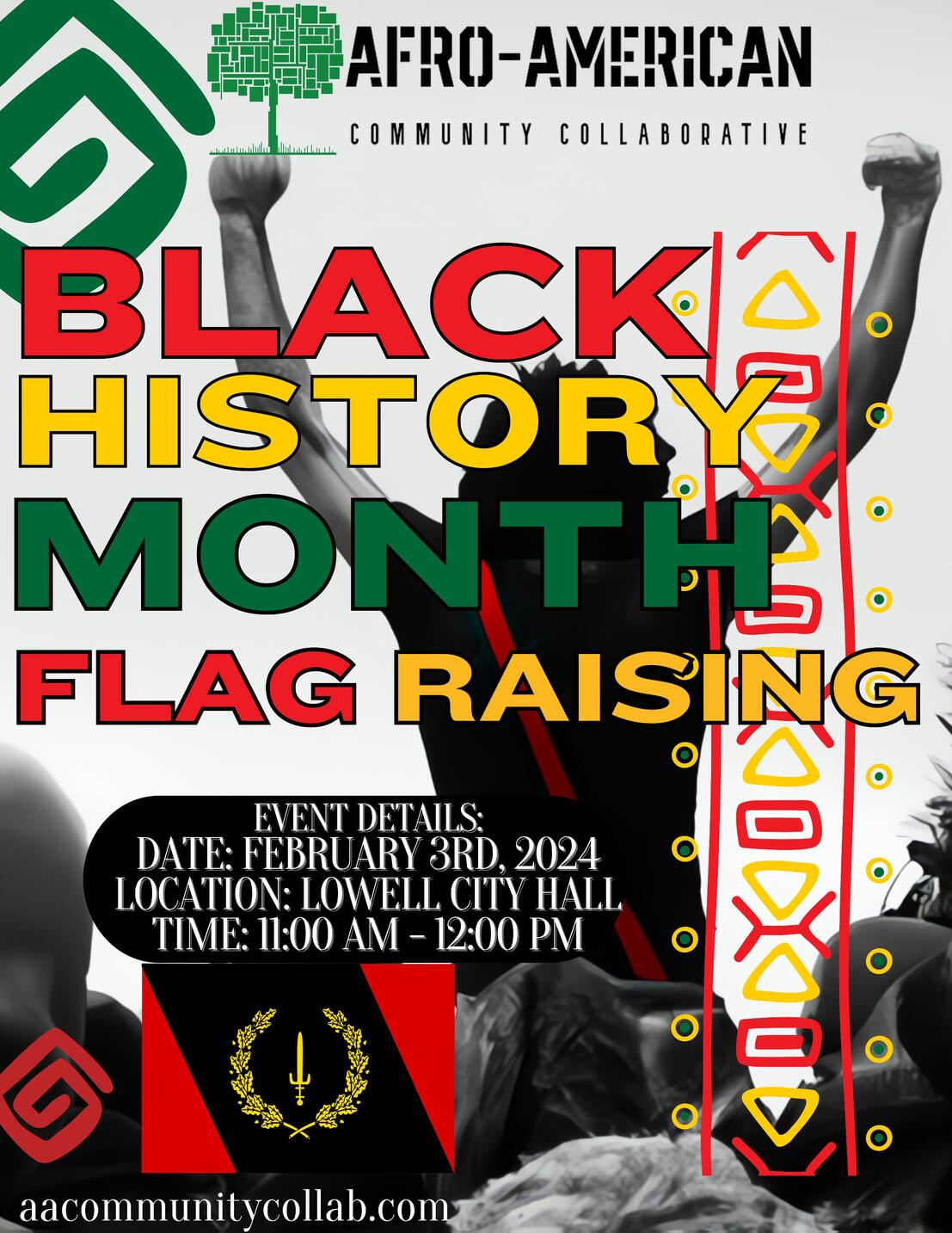 The Afro-American Community Collaborative is a Massachusetts-based nonprofit corporation that is in the process of applying for 501(c)(3) status.
EIN: 88-1389214
In the spirit of community celebration and national recognition, The Afro-American Community Collaborative is excited to announce our 3rd Annual Juneteenth & Fathers Day Block Party. We proudly announce that The Green @ UTEC will host this year's celebration. The Green @ UTEC will provide us with the space where BIPOC-owned businesses, local artists and performers, and community-based organizations can showcase their brilliance and celebrate their culture with the community in a fun and safe environment. Our vision is to create a welcoming space for all.
This year, the Afro-American Community Collaborative will be collaborating with community leaders and organizations from the Merrimack Valley to help put on a culturally transformative event.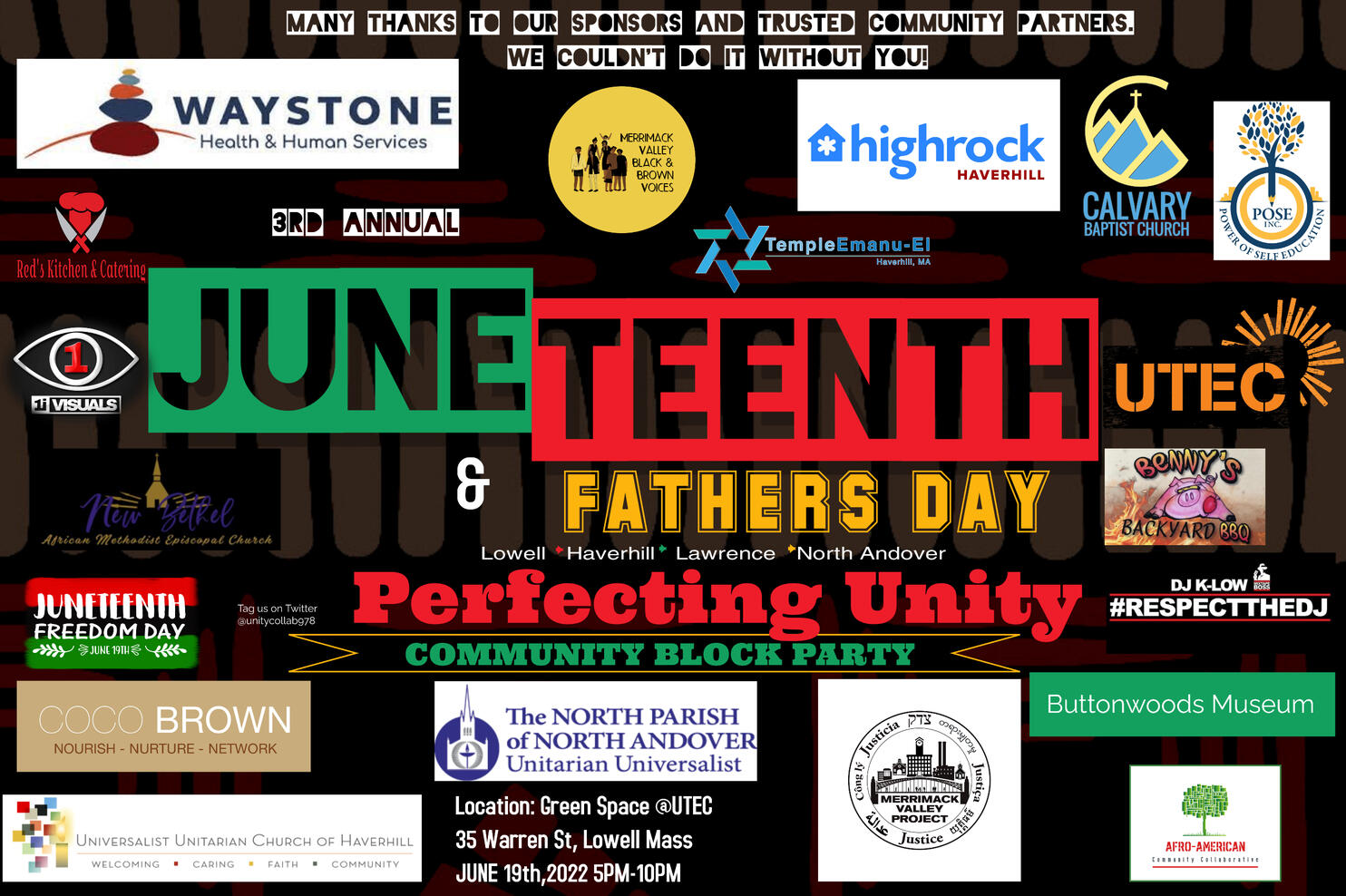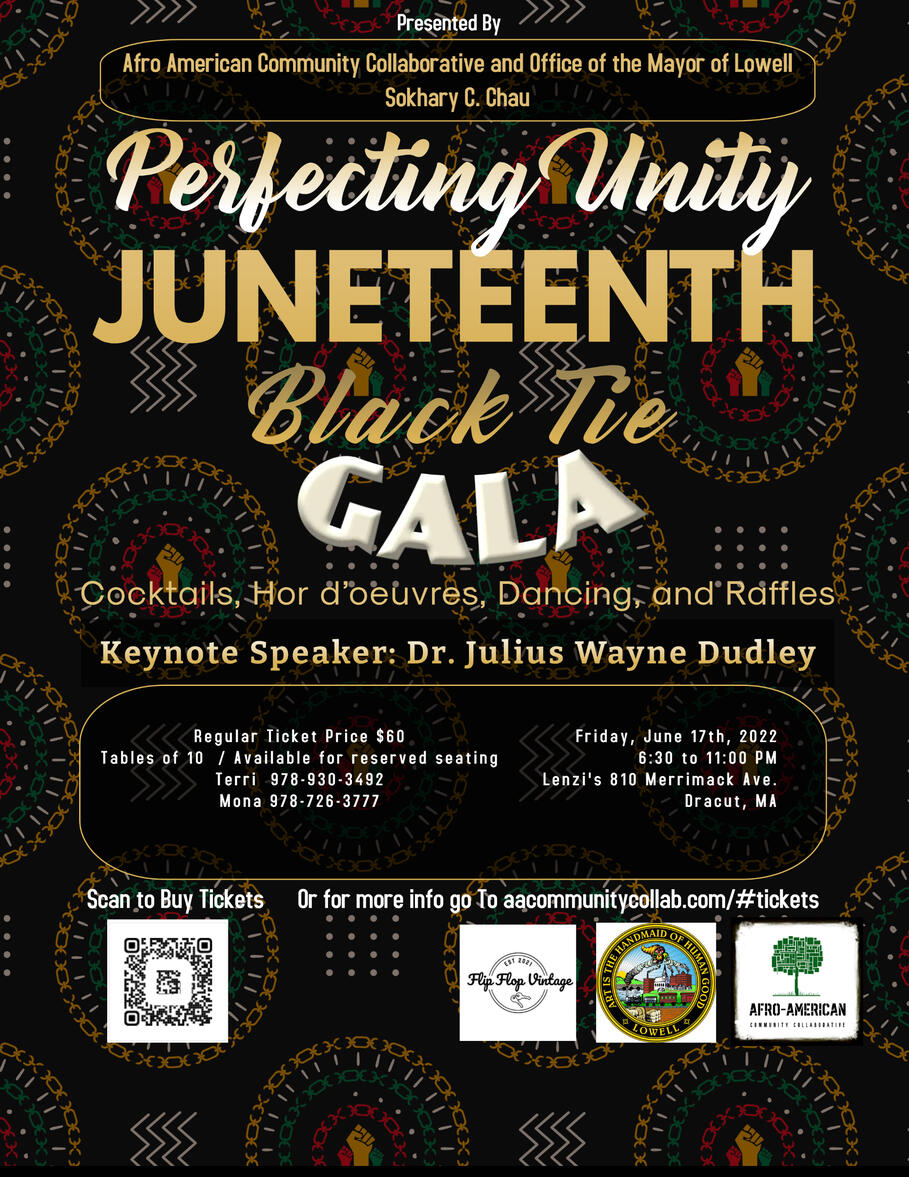 The Afro-American Collaborative Community and Office of the Mayor of Lowell Sokhary C. Chau are pleased to invite you to join us for our First Annual Juneteenth Black Tie Gala, celebrating the community's culture and unity. This event creates an environment where everyone will be able to network with each other, honor our community's achievements and have time to be proud of our history, our culture, and our heritage. We invite you to join us for a night of excellent food, dancing, and entertainment. THIS IS A FORMAL EVENT (No Exceptions)Our Keynote speaker will be Dr. Julius Wayne Dudley, professor emeritus of history at Salem State University. Dr. Dudley has played a pivotal role as a civil rights activist and educator throughout his lifetime. From marching alongside Martin Luther King, Jr. and Congressman Joe Lewis in the 1960s to working with Archbishop Desmond Tutu in post-apartheid South Africa, Dr. Dudley has devoted himself to serving others.In recognition of his tireless work, we will be honoring Dr. Dudley with the Afro-American Community Collaborative Perfecting Unity Award.

Afro-American Community Collaborative's primary mission is to bring community leaders together and facilitate the evolution of new associations that bring value to our community.The Afro-American Community Collaborative is dedicated to using our resources to improve the lives of our community through Five (5) Community Development Concepts: Physical, Financial, Human, Social, and Spiritual.By creating strategic alliances, we can take the lead on community development. Our alliance development involves improving the quality of the community by bringing together community leaders and organizations to develop and implement programs that meet the community's needs.We plan social and cultural events that the community can attend. Such as Black History Month Flag Raising, Community Basketball 🏀 Clinics, Juneteenth Community events, MLK and Black Unity Ball, Teen Dances, and our Annual Community Outing, aka "Black Festival."When you Collaborate, you can create genuine interactions with people from different cultures that can expose you to new ideas that are not duplicative with one's own; exchanging ideas in the conversation could result in a novel combination of significant outcomes.
Who we are:Growing up in Lowell surrounded by a large family that made our community a priority. Our parents opened the Soul Kitchen restaurant after moving to Lowell in 1967 from Georgia and often fed people for free. Neighbors were constantly at our door borrowing anything from ingredients to advice. They never turned away anyone in need.Our parents were members of the MVAA, an African-American organization that began in 1967 by the late Jules Choate. The MVAA provided a safe haven and held numerous community events. Starting in 1983, they started their own organizations the Afro-American Council and the Black Genesis Foundation under the same values.The foundation of our community is unbreakable pride, never-ending support, and faith. We intend to build on that foundation.
Get in touch
To Join our Mailing List
We respect your privacy. We will not share your information under any circumstances.
Thank you
We look forward to collaborating with you!